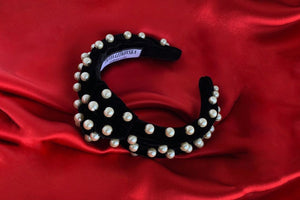 In your world, nothing is good enough unless it has been bathed in luxury. You have high-quality taste when it comes to fashion. You want your designer headbands to be upscale and made from the natural materials of velvet, silk, denim, and cotton. With our beautiful designer headbands by Tanya Litkovska, your wish will come true. They are the best locally handmade accessories for you to enjoy on any occasion. Become a trendsetter and feel like you are on top of the world with your fabulous fashion choices. Unleash your feminine wiles and become the woman you were born to...
---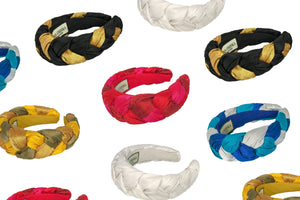 Choosing an accessory is an important task that emphasizes your look. It is the final touch that decides whether you are casual or classy today. You love accessorizing and one of your favorite pieces is a headband braid. You can know for sure that it's high-quality, because our brand specializes only in making the best pieces by hand. They're locally created using the finest natural materials and help you become a trendsetter. If you want to discover the best women headbands, search our website for feminine pieces that represent upscale living. When you're looking to build an outfit that is...
---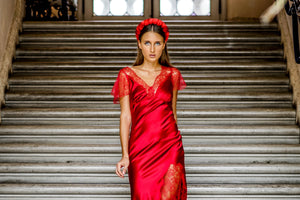 An accessory is small but can make a dramatic statement that can tie a whole look together. With trendy headbands, you can emphasize your unique style and let your creativity come alive. A silk headband can help you feel elegant and powerful. Our knowledge of trends and the locally made pieces come together to give you feminine accessories that will light up your day. With something handmade like these, you can feel the time and effort that was put in to making them.
---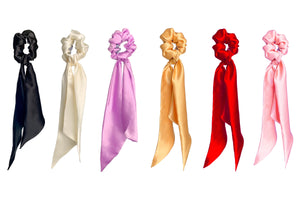 Women represent a variety of personality types and unique styles. No two women are exactly the same, just like the precious snowflakes that cover winter ground. Together, women learn to empower each other and understand new fashion trends that help make them feel beautiful. Our the designer hair accessories for women by TANYA LITKOVSKA are made from our finest silks, cottons, and denim. We create them locally and completely by hand to ensure women receive the best products to pair with their outfits. Women deserve accessories that follow the latest trends and encourage them to embrace their femininity. Feminine traits are...
---
When you wear a headband, how does it make you feel? Do you remember the times when your mom dressed you up for a special event at school? Do you remember the softness of the velvet headband on your fingers as you smoothed out your hair? Fashion is something that has been forced upon you since the day you were born. When the day came when you could make your own choices, you exploded with creativity and a passion to express who you are. Your fashion choices display your mood, your personality, and whatever else you wish to share with...