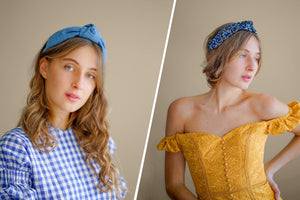 When a fashion item becomes a trend, you can be sure that you'll see it all over your neighborhood, city, country and probably worldwide. You'll find it in stores and see it on television, and you'll be dying to have that item for your own. It's time to join the knotted headbands trend and unlock your potential for fun and fierceness. With a knot headband, you can feel unique while still being stylish and trendy. Our products are made from the finest materials like silk, cotton, velvet and denim. Everything is handmade locally and you will be able to see...
---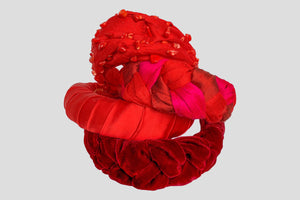 No matter what someone wishes to purchase, they want to make sure that it is the best. You deserve to treat yourself with the most stylish, upscale pieces in your wardrobe, makeup, and every other aspect of your life. Something like locally handmade headbands might seem trivial to you, but for us it is what brings out the magic of your beauty. Our feminine accessories by TANYA LITKOVSKA made from the finest silks, velvets and cottons are the missing piece to your everyday attire. 
---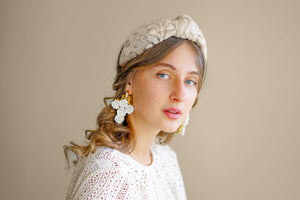 When you're choosing wedding hair accessories, it's not as simple as grabbing the first hair bow you see on your dresser and slapping it on your head. You have to think about your dress, the bouquet, and your hairstyle to decide what fabulous piece you will bestow on yourself...